Welcome to Crossing Creek
Located on St. John's crossroad 93rd Avenue, just blocks from the central part of NW Indiana's fastest growing community. Crossing Creek subdivision offers a unique place to live in one of the top towns in Northwest Indiana which offers easy commutes to Illinois, shopping and dining nearby, and recreational activities at almost every corner.
Offering wide lots of 100'x150′ and larger
Daylight lots available.
Just block away from shopping, dining and major highways.
Community Covenants Summary
Ranch minimum 2000 sq/ft
2 story minimum 2400 sq/ft
I-I/2 story minimum 2400 sq/ft
Roof pitch minimum 8/12
100% brick or stone front exterior excluding dormers. Any other exception upon prior architectural review.
2-3 car attached garages.
Full basements.
Landscaping time frame.
No Bi-level, Tri-level, or Quad-level homes.
Architectural Approval.
All single-family homes shall have Andersen brand windows.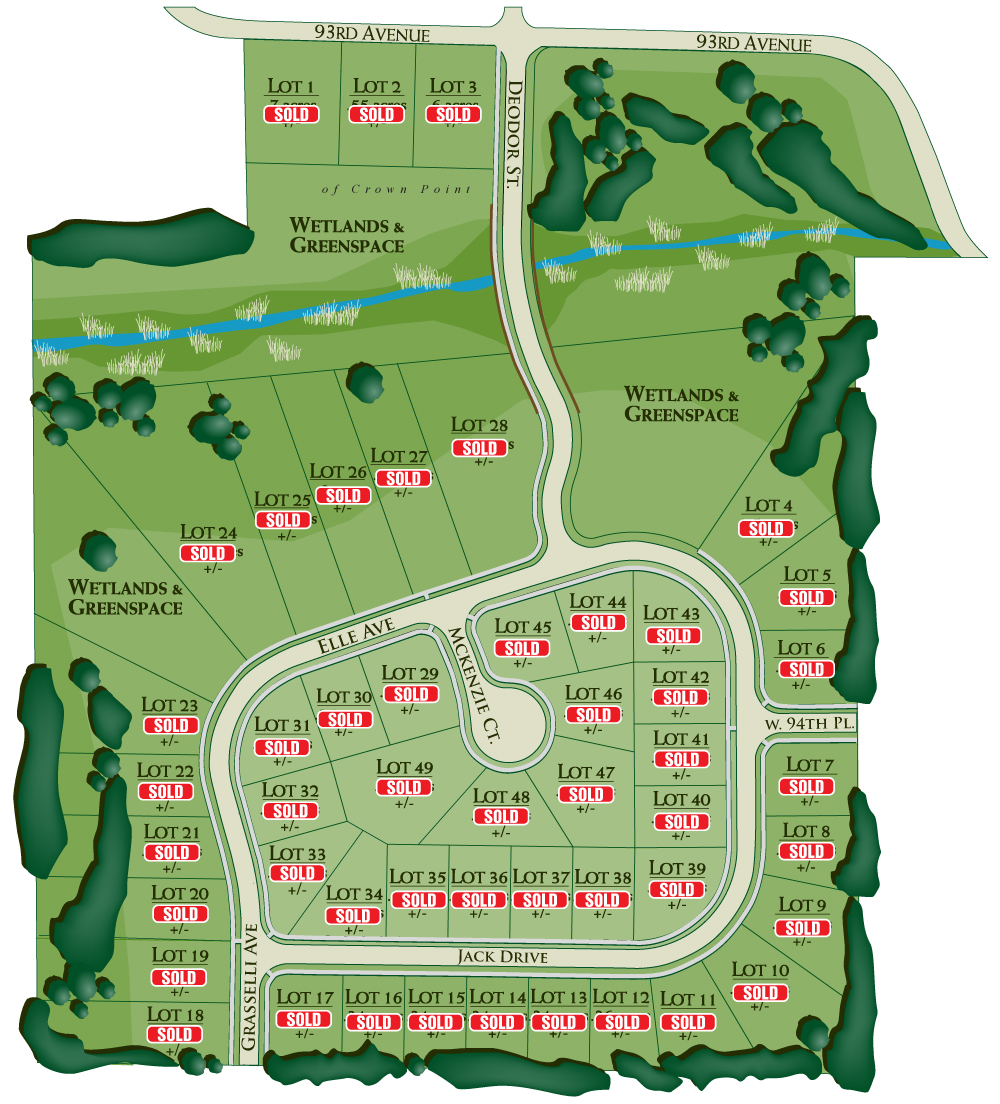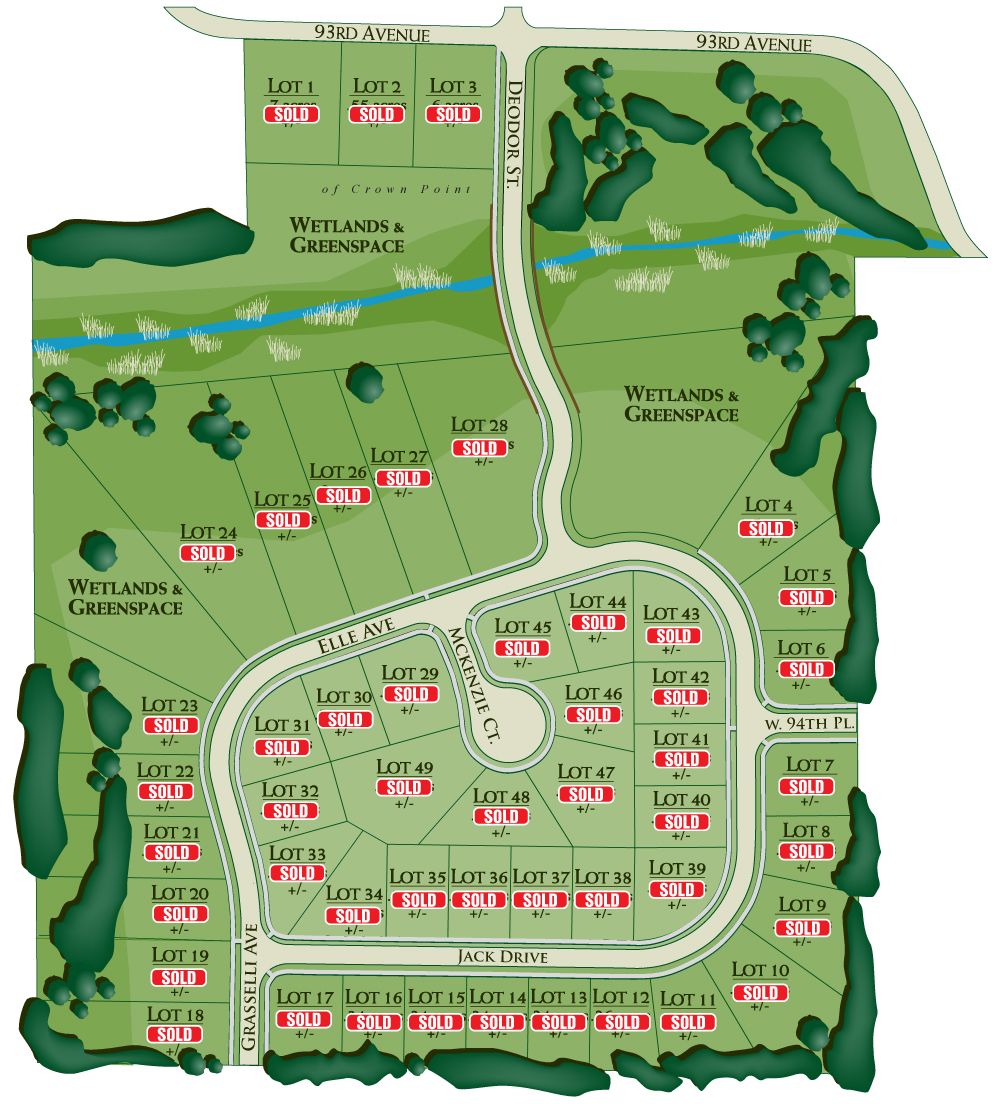 9723 Elle Ave
St John, IN 46373